Androcryos
Androcryos is an Andrology Laboratory and Sperm bank.
The business was started in 1984 by Mr AW Loubser after a request was made by Gynaecologists to start up a sperm bank and an opportunity for this arose due to legislative changes at the time.
Loubser offered to provide such a service to the fertility industry and men planning to undergo vasectomy, male cancer patients and infertile men or couples/woman who do not have sperm benefit from our donor sperm services.
Initially the company was operated as a sole proprietorship trading as Cryobank but in 1999 a Closed corporation was created, namely Androcryos. The company celebrated its 30th anniversary in 2015.
Androcryos is located in Parktown on the Ground Floor of No 9 Saint David's Park in Johannesburg. We operate cross border, facilitating import and export and provide an essential service directly to the patients of most fertility clinics and/or specialists in South Africa.
Address:
Ground Floor
9 Saint David's Park
Johannesburg
Bone SA
Bone SA is a Non Profit Company (NPC), whose main objective is the promotion of the interests of people who have been disabled by disease or injury.
Human bone and tissue donations are precious gifts that are generously given by donors or donor families. It is given with the intention of reaching out to other human beings and to help relieve their suffering. Being registered in 1994, the intended outcome still remains to benefit and to best serve the needs of our main beneficiaries, the recipients of allograft bone and related soft tissues. Bone SA is ISO 9001-2008 certified and is BEE compliant. If you would like more information please visit our website on www.bonesa.org.za.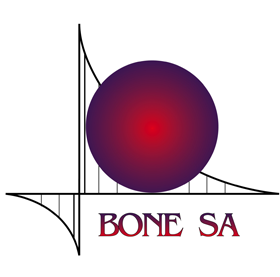 Address:
13 Homestead Road
Bramley
Private Bag 17
Auckland Park
2006
Johannesburg
Telephone:
011 440 3888
Fax:
011 786 0342
NPC Reg No:
1994/08155/08
Website:
www.bonesa.org.za
The Centre for Tissue Engineering
The Centre for Tissue Engineering (CTE) operates in the Faculty of Science, under the Department of Biomedical Sciences of the Tshwane University of Technology (TUT).
The CTE was established in the latter part of 2003 through a collaboration agreement between the TUT and Bone SA, in an effort to increase the availability of bone tissue for transplantation in South African patients.
Initially the small staff compliment of the CTE operated from the Arcadia campus of the university – as they endeavoured to establish a unique identity in a challenging environment.
Today, the Centre is located at the CSIR campus, operates in all provinces in terms of tissue procurement and delivers bone and tendon implants nationally to both private and state hospitals, clinics and surgeons through their distributing partner, Bone SA.
Whereas the initial work was focussed on the retrieval, processing and storage of bone and tendon, the CTE has added corneal tissue to its scope in 2011 and through collaboration added heart valves and skin in 2015. The CTE is now a true multi-disciplinary tissue bank that works for the improvement of quality of life for ordinary South Africans and helps in the effort to educate the general public on our collective responsibility to become organ and tissue donors.
Respect and dignity to the donor and his family, excellence in quality, loyalty and dedication of staff and a commitment to continue improvement are some of the pillars on which the CTE stands strong. While the South African context remains difficult in terms of donor numbers, the CTE strives to make positive contribution in the industry through relationship building, collaboration and support to its peers.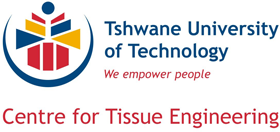 Address:
Building 19 D
CSIR
627 Meiring Naude Street
Brummeria
Pretoria
Telephone:
012 349 3500
Website:
www.tissuedonation.org.za
Cryo-Save
Cryo-Save South Africa is a member of the Cryo-Save Group who is accredited as a Licensed Organ & Tissue Establishment for the collection, analysis, processing and preservation of stem cells from Umbilical Cord Blood and Cord Tissue in Europe.
Cryo-Save is an experienced and technologically advanced Stem Cell Bank in Europe and Africa. Established in 2000, Cryo-Save has been active in the stem cell industry for more than 15 years. Our long-established professionalism and expertise is recognised by the medical community and we have cryopreserved more than 260 000 samples from over 40 countries on six continents.
In 2009 Cryo-Save became the first laboratory in the world to offer a validated cord tissue stem cell storage service. In 2013, the Cell Factory in Belgium and Cryo-Save developed a revolutionary method to assess and confirm cell viability in the tissue of the Umbilical Cord itself. This is the first of its kind in Europe and Africa and ensures that your samples are viable prior to storage.
We currently offer the following services:
Local Cord Blood Storage
Local Cord Blood & Tissue Storage
International Cord Blood Storage
International Cord Blood & Tissue Storage
Dual Cord Blood Storage
Dual Cord Blood & Tissue Storage
All of our storage options are offered to expecting parents in South Africa, Namibia, Mozambique, Mauritius, Zimbabwe.
Our expertise and quality have made it possible that many samples released from our facilities were used to treat different diseases such as Leukemia, Blackfan-Diamond Anemia, Medulloblastoma and Cerebral Palsy. These samples have been released into the highly regulated environments of Europe and the USA. We strive to continue improving our facilities and protocols to ensure the best quality and security in cryo-preservation at all times.
Umbilical Cord Stem Cells are a biological treasure. The importance of their current therapeutic applications and their huge future potential make cryo-preservation of these precious stem cells an option for the future of our children.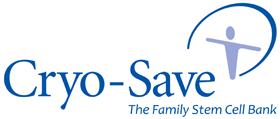 Address:
Ground Floor, Acacia House
Green Hill Village Office Park
Cnr Botterklapper & Nentabos Street
The Willows, 0041
Telephone:
087 8080 170
Fax:
086 219 9157
Email:
info@cryo-save.co.za
Website:
www.cryo-save.co.za
The Eye Bank Foundation of South Africa
The Eye Bank Foundation of SA is a registered non-profit organisation and is authorised by the Dept. of Health.
Management and Control of the Foundation is vested in the Governing Board of Trustees and the Management Committee of the Eye Bank. All Committee Members serve in an Honorary capacity.
The primary function of the Eye Bank Foundation of South Africa is to procure and distribute donated human eye tissue (namely corneal and sclera tissue) to Ophthalmic Surgeons within our operating regions, for transplantation purposes. Our current operational regions are as follows: Western Cape, Northern Cape and parts of the Eastern Cape (East London).
In previous years, the difficulty had always been that Ophthalmic Surgeons could not obtain corneas for transplant purposes when needed. Because of these shortages and delays, sight was often permanently and irrevocably lost. The Eye Bank Foundation of SA was established to try and alleviate this problem.
The Eye Bank Foundation of SA started its operations in 1975, and initially supplied eye tissue to Ophthalmic Surgeons throughout the country. The Eye Bank Foundation of SA has subsequently withdrawn its services from those areas where new Eye Banks have been established.
Since 1975, the Eye Bank Foundation of SA has supplied many donor corneas for transplant however the need for donor corneas is never satisfied as new patients are continuously being added to the waiting list. Added to this dilemma is the fact that legislation changes in SA have made it more difficult to successfully procure enough tissue to satisfy the huge demand.
"A Gift of Sight, is a Gift of Life!"
KZN Cornea and Eye Association
The KZN Cornea and Eye Association (NPO 136-752) was established in May 2003 as a section 21 company, in order to alleviate the ever increasing need for corneal tissue in KZN, under the authority of the Department of Health to medically evaluate and distribute corneal and scleral tissue which has been donated by caring individuals. This precious tissue is for use in corneal transplantation and scleral grafting in order to restore sight in those that suffer from corneal dystrophies or injuries.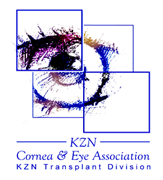 | | |
| --- | --- |
| Telephone: | 031 268 5296 |
| Mobile: | 082 307 1654 |
The National Tissue Bank
The National Tissue Bank at the University of Pretoria is devoted to providing quality allograft products through a dedication to excellence in education, recovery and processing, while caring for recipients, donors and their families. The NTB screens, tests, recovers, processes, sterilizes and distributes human bone and tissue allograft products that are: Safe for implantation; of consistent high quality and acquired with respect from the donors and their family.
We value and respect this most generous gift of tissue and strive to continue developing products that meet surgeons' needs for products that can help their patients regain a better quality of life.
The National Tissue Bank of the University of Pretoria, as a unit within the Faculty of Health Sciences, has been in existence since 1986 and has come a long way since its inception. Thanks to dedicated staff, we are establishing a Tissue Bank locally relevant, through innovation while still focusing on reinvesting returns in education and research in the medical field and is ISO 9001 & ISO 13485 certified.
We are currently experiencing a serious crisis as a result of the low number of viable tissue donors available. We are doing our utmost to meet the demand and reach as many people as possible in order to increase public awareness with regard to the donation of tissue
The National Tissue Bank manages the distribution and resumes responsibility for its own distribution of its allograft material in the market place.
Donors/products undergo:
Stringent selection criteria for donors
Screening to exclude high risk donors
Testing to exclude transmittable diseases
Quality processing methods to ensure outstanding products
NTB delivers:
Bone to fill a void caused by trauma or cancer Tendons to restore function to injured limbs Give meaning to someone's loss and hope to the injured.

Next Biosciences
Next Biosciences was established in 2005 and is a South African based human stem cell and tissue biobank, with operations extending across Africa.
Next Biosciences currently offers the following services for private clients:
Umbilical cord blood and tissue stem cell processing, testing and cryogenic storage
Adipose tissue stem cell isolation, culturing, testing and cryogenic storage
Semen processing, testing and cryogenic storage
Next Biosciences also offers the following services for the public:
Amniotic membrane – production of lyophilized and cryopreserved biological dressings
Cord blood serum eye drop production
Aortic and Pulmonary Heart valve cryopreservation and storage
The amniotic membrane, cord blood serum eye drops and heart valves are all collected from human donors in collaboration with transplant units and relevant tissue banks. These services are housed under Netcells Biobank NPC (a not-for-profit company).
Operating in a regulatory vacuum has been Next Biosciences' biggest challenge in the industry. In order to be a credible institution, we opted for accreditation by the AABB (American Association of Blood Banks) for our cord blood services, which we achieved successfully. We are currently undergoing further ISO accreditation to cover general GLP and GMP standards for our other products and services.
Next Biosciences is motivated to build a credible African Biobank for human tissue and cellular services.

South African Bone Marrow Registry
The South African Bone Marrow Registry (SABMR) was established in 1991, motivated by the concern that although bone marrow transplants were a life-saving treatment option, it was only available to patients with a matching donor in their family. Frequently, searches extend worldwide, thus collaboration with international registries is essential.
In 1997 SABMR facilitated the first-ever unrelated transplant in South Africa using bone marrow from a Belgian donor, which was flown overnight to Johannesburg where the patient received the infusion. This was the first of many transplants that have since been facilitated by the SABMR.
Today somebody in South Africa could be diagnosed with a life-threatening blood disorder like leukaemia. It might be someone you know: a friend, a colleague, a relative, your sister or brother, your partner, your child. It might even be you.
This person may be given only a few months to live – unless they have a bone marrow transplant, their last hope for survival.
Seventy five percent of these patients will not have a matched family donor and a search for a matched unrelated donor will be requested by their doctor. The search will immediately be initiated by the SABMR. Then…
… if the South African Bone Marrow Registry (SABMR) can find them a perfect tissue match somewhere in the world;
… if that registered donor is in good health and able to spend six hours in hospital linked to an intravenous line to donate their stem cells;
… if the cells can be transported in time to the patient;
… if the transplant proceeds smoothly
… if everything goes according to plan, that fortunate patient will live a full life.
Financial contributions are vital to the running of the SABMR, a non-profit organisation which receives no government support and relies on individual and corporate donors to help fund its high overheads and continue its life-saving work. To contribute, visit www.sabmr.co.za and click on the 'donate' button. For any further information please do not hesitate to contact us on 021-447-8638 or admin@sabmr.co.za
South African National Blood Service
The South African National Blood Service (SANBS) is a not-for-profit organisation that serves eight of the 9 provinces (exclusion of the Western Cape) to collect, test, process and distribute blood and other blood products. SANBS also has other related services such as stem cell harvests, therapeutic apheresis, organ transplant support to the eight provinces, serving 46 million people.
Who is SANBS?
46 million People Served in 8 of 9 Provinces
450 000 Active Blood Donors
820 000 Blood Donations Annually
70 000 New Donors Enrolled Annually
4 000 Increase in Active Donors Annually
2 400 Staff Members
Blood products issued annually
2 900 Units Whole Blood Issued
722 567 Units of red cell concentrates issued
110 000 Units Fresh Frozen Plasma
26 600 & 26 900 Apheresis & Pooled Platelets
Who do we serve?
437 Hospitals – 288 public hospitals and 184 private hospitals.
91 868 Hospital Beds – 68 906 and 22 962 public and private hospitals respectively.
84 Blood Banks.
5 Co-operative Blood Banks.
Who gets the blood?
722 567 RCC issued annually
477 074 RCC (66.02%) issued to public hospitals
245 493 (33.98%) issued to private hospitals.
Latest figures show
Females 72% & Males 28%
Obstetrics & Gynae 34%
Surgery & Trauma 31%
Internal Medicine 29%
Paediatrics 6%
Nurture
Nurture – South Africa's largest Egg Donor program is the creation of two fabulous South Africans. Assisted by a wonderful group of women, the gals at Nurture make a formidable team who combine the best of heart and soul to provide truly excellent service.
We have a comprehensive database of quality egg donors from all ethnicities, and are associated with all the leading fertility clinics across South Africa.
A global egg donor service with a local touch, we absolutely love what we do, and our passion shows through in everything about us. We pride ourselves on providing the best care and support for our donors and our intended parents, facilitating the process from application through to donation and beyond.
Organ Donor Foundation of South Africa (ODF)
The Organ Donor Foundation of South Africa (ODF) is a national non-profit and public benefit organisation established in 1988 to address the critical shortage of organ and tissue donors in South Africa.
The ODF is the national umbrella body for the promotion of organ and tissue donation. We actively plan and implement education and publicity programmes that are designed to raise awareness of organ and tissue donation with the aim being to prime individuals towards consent.
The ODF is not a medical organization and plays no role in the allocation, or procurement, of organs. We receive no funding from government and rely entirely on our own fundraising initiatives and generous donations from corporates and individuals to support our work.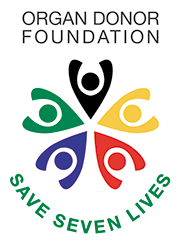 South African Burn Care Trust
South African Burn Care Trust (PBO 930037091) is a non profit organisation on a mission to revolutionise burn care in South Africa.
Our vision is to alleviate patient suffering by improving all key areas in the burn care arena.
Incorporating Recycle Me which is a Burn Care Trust initiative and a national campaign driven by the need for donor skin, to raise awareness and get the public to sign up as skin/tissue donors in order to save the lives of children suffering from burn injury and others needing tissue transplants.